Evan D. Sehgal, MD, FACC
Cardiovascular Disease, Interventional Cardiology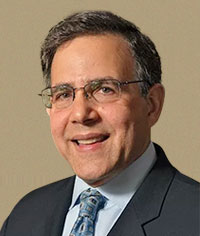 Evan D. Sehgal, MD, FACC
Education
Columbia University, College of Physicians and Surgeons, New York, NY- M.D. Harvard College, Cambridge, MA - AD (Magna Cum Laude).
Post Doctoral Training
Resident, Internal Medicine, George Washington University Hospital, Washington, D.C.
Fellow, Cardiovascular Diseases, Mount Sinai Medical Center, New York, NY
Fellow, Cardiac Catheterization and Angioplasty, New York University Hospital, New York, NY
Societies, Fellowships, Board Certification
Diplomat, American Board of Internal Medicine
Diplomat, American Board of Cardiology and Cardiovascular Diseases
Additional Qualification in Interventional Cardiology
Member, American College of Cardiology.
Member, Bergen County Medical Society.
Clinical Fellow, American Heart Association
Fellow, American College of Cardiology
Honors & Awards
Edwards Whittaker Award, Academic Excellence, Harvard College.
Faculty Association Award, Outstanding Medical Resident

Previous Assistant Director Cardiac Catheterization Laboratory, Hackensack University Medical Center.
Previous Clinical Associate Professor of Medicine/Cardiology, UIvDNJ.